Aluminium Clad Bi-Folding Door
A bi-folding door from Strømmen seamlessly connects the inside to the outside, bringing more light into your home, all year round. With aluminum cladding, the doors will last for decades. 
Bespoke manufactured to individual customer requirements. 
Manufactured using Accoya (panels) and finger-jointed pine (frame). Can also be manufactured using oak and other hardwoods.
Seamless transition between indoor and outdoor spaces, such as terraces and balconies.
Aluminium cladding for excellent durability. 
Fittings in stainless steel with practical adjustment possibilities. 
Smooth and effortless sliding motion. 
Outward-opening panels for better wind resistance. 
Panel widths up to 1.2 meters.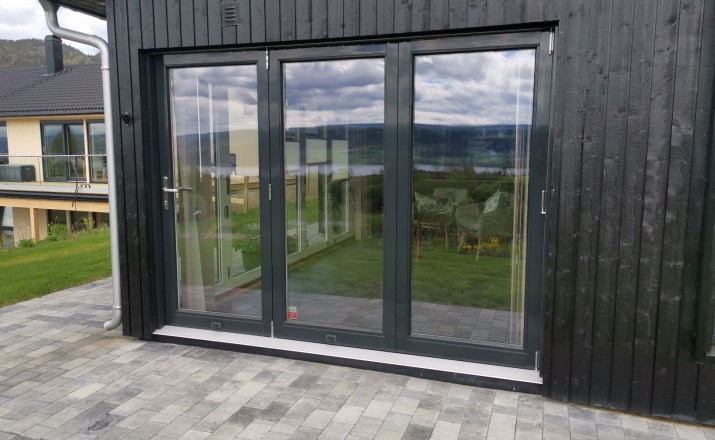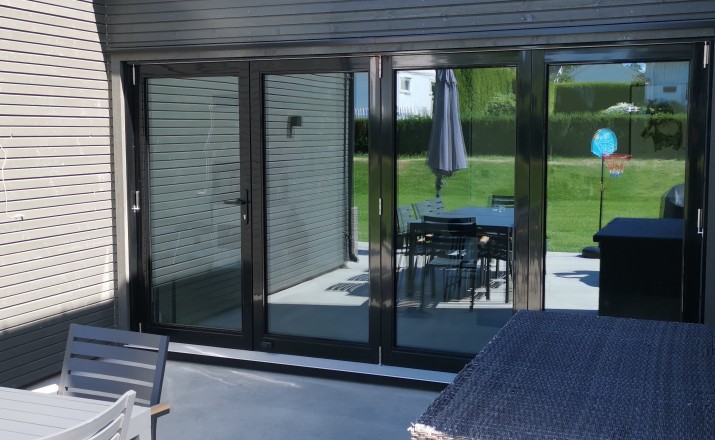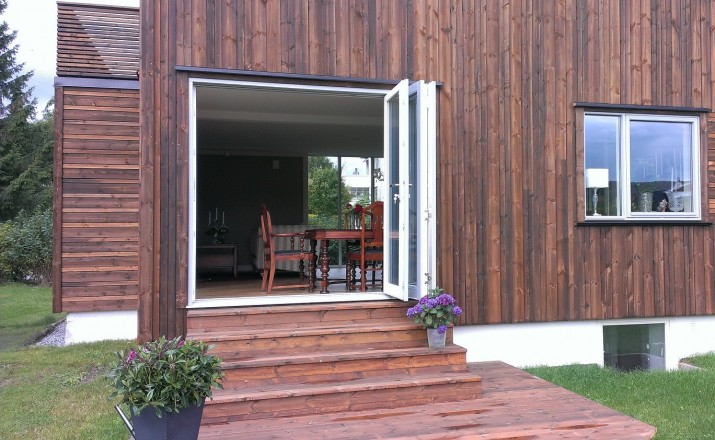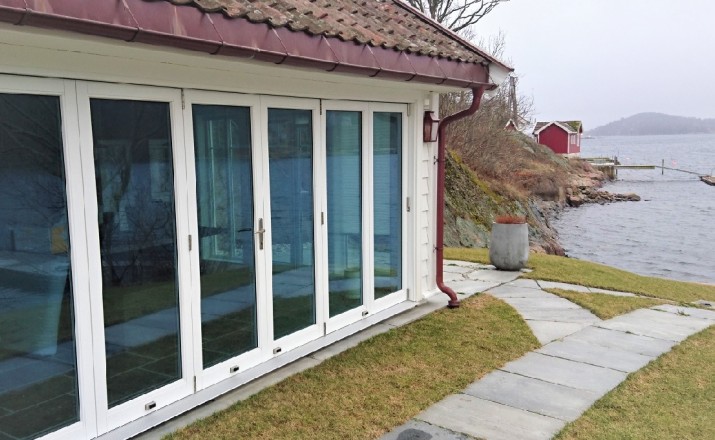 Specifications
Our bi-fold doors are manufactured using the minimalist Classic 66 profile. Two decades of continuous improvement ensure that the doors will remain stable for decades and have Uw values from 1.1 W/(m2K). The leaves are manufactured using Accoya and the frame is made of finger-jointed pine. 
Classic 66
Max. width
5700 mm
Max. height
2500 mm
Thermal insulation
Uw ≥ 1,20 W/(m²K)
Panels
2 - 8
Max. panel width
1,2 metres
Loading
Top frame
Frame depth
141 mm
Opening Configurations
Watch our bi-fold door video for a summary of our opening configurations. The doors can be manufactured with 2 - 8 leaves in heights up to 2.8 meters and widths up to 5.7 meters. Each leaf can be up to 1.2 meters wide.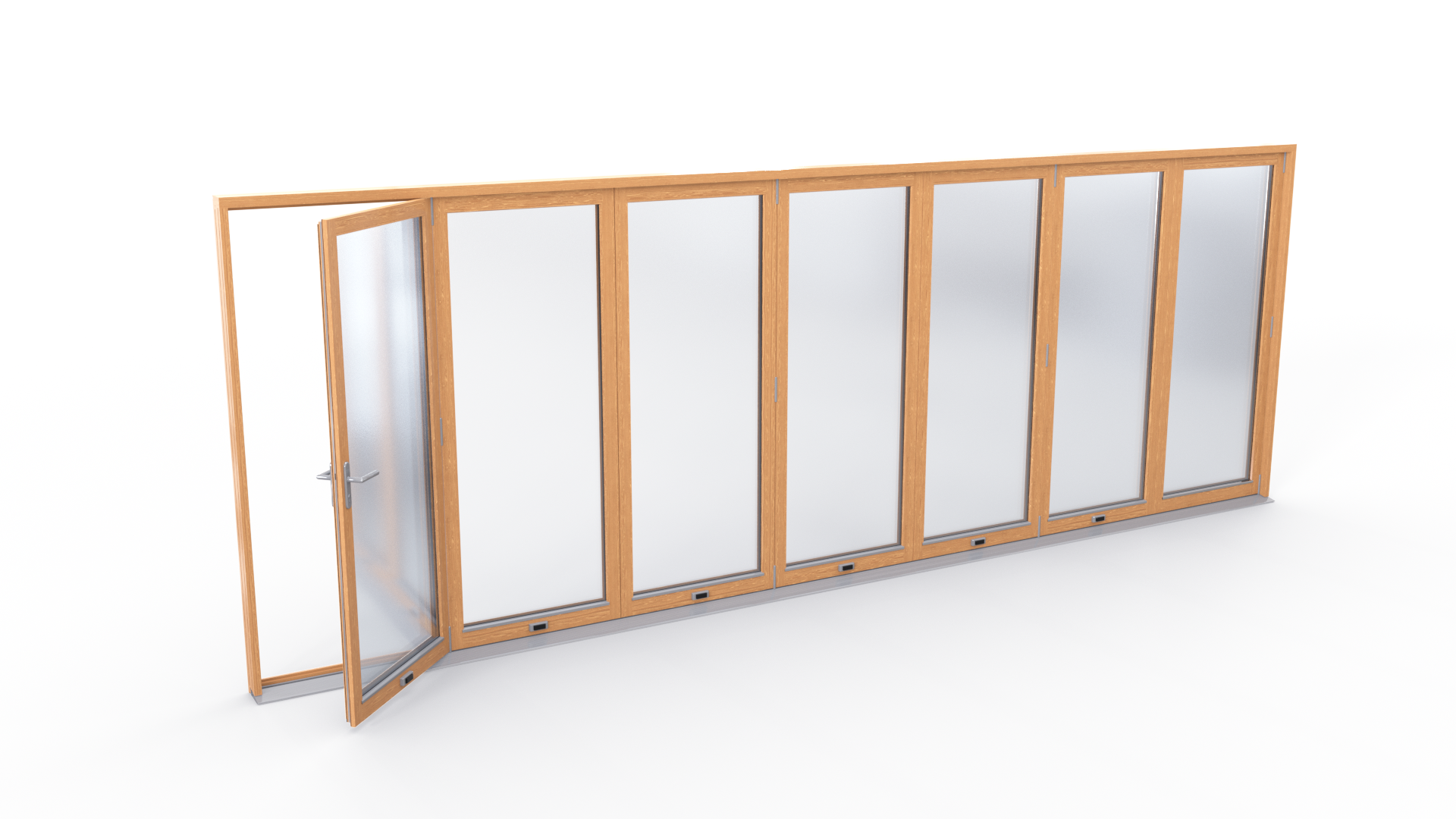 7 panels, 7 right (reversible). With traffic door. Max width 5,700 mm.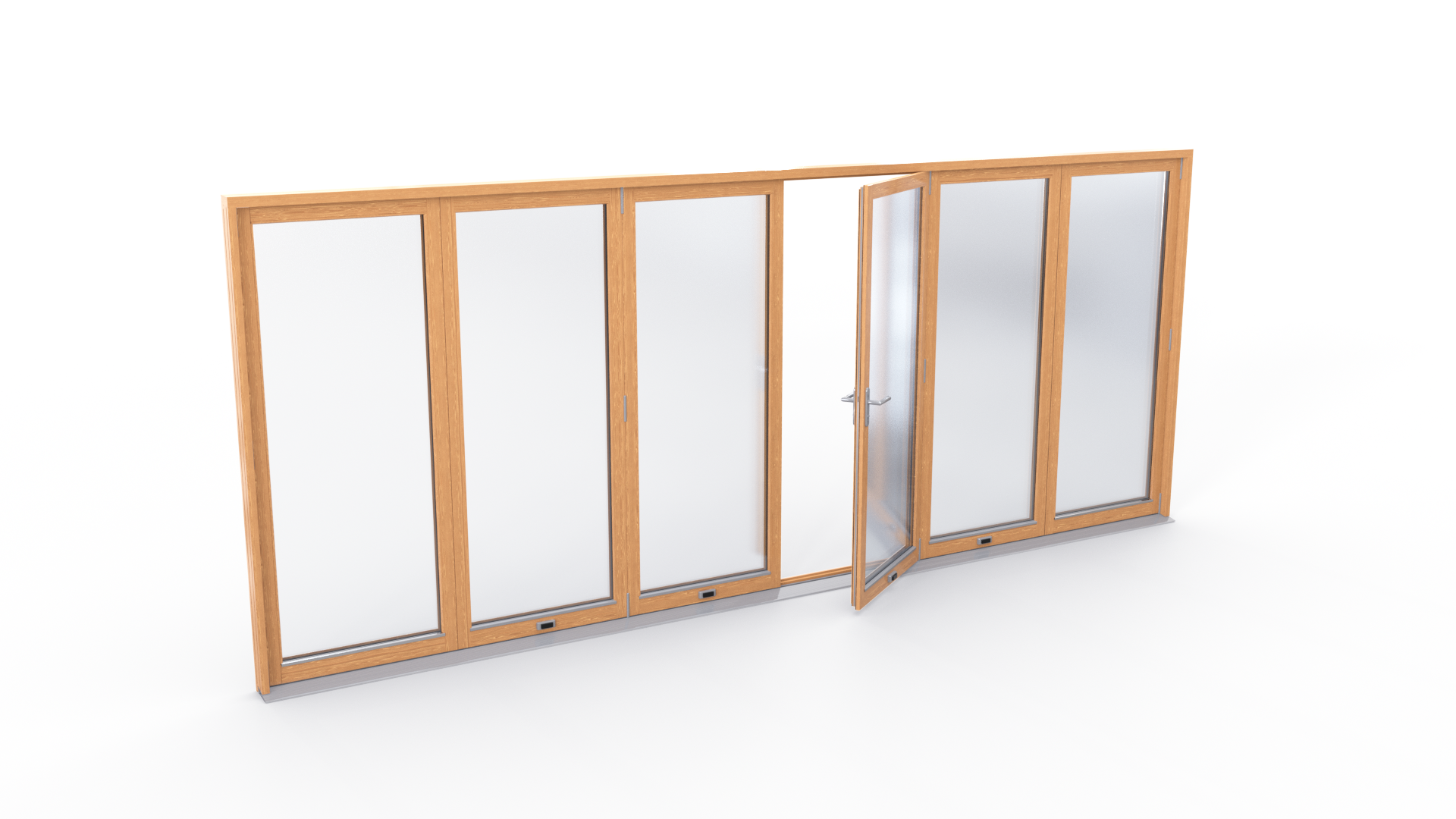 6 panels, 3 left and 3 right. With traffic door. Max width 5,700 mm.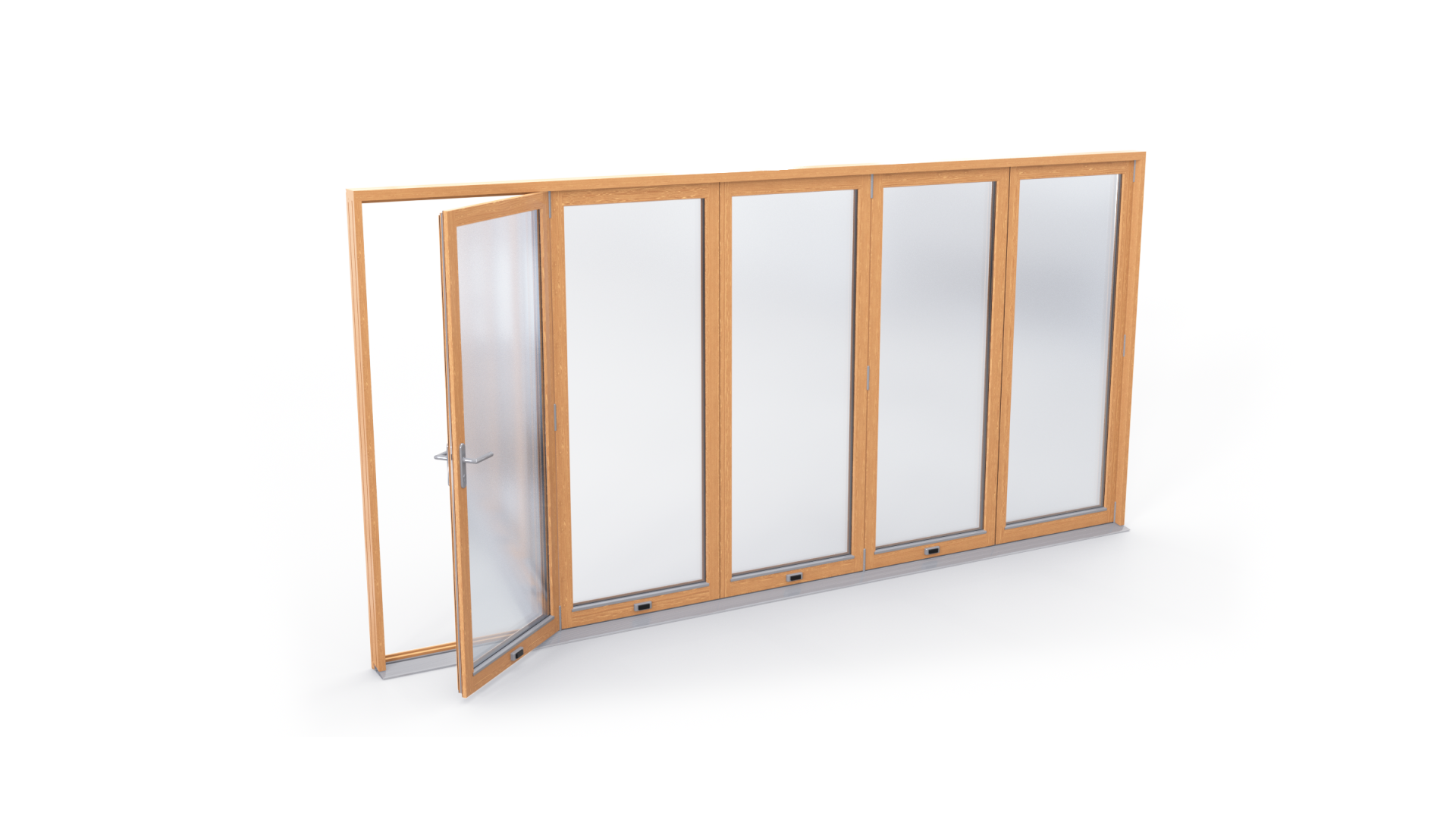 5 panels, 5 right (reversible). With traffic door. Max width 5,700 mm.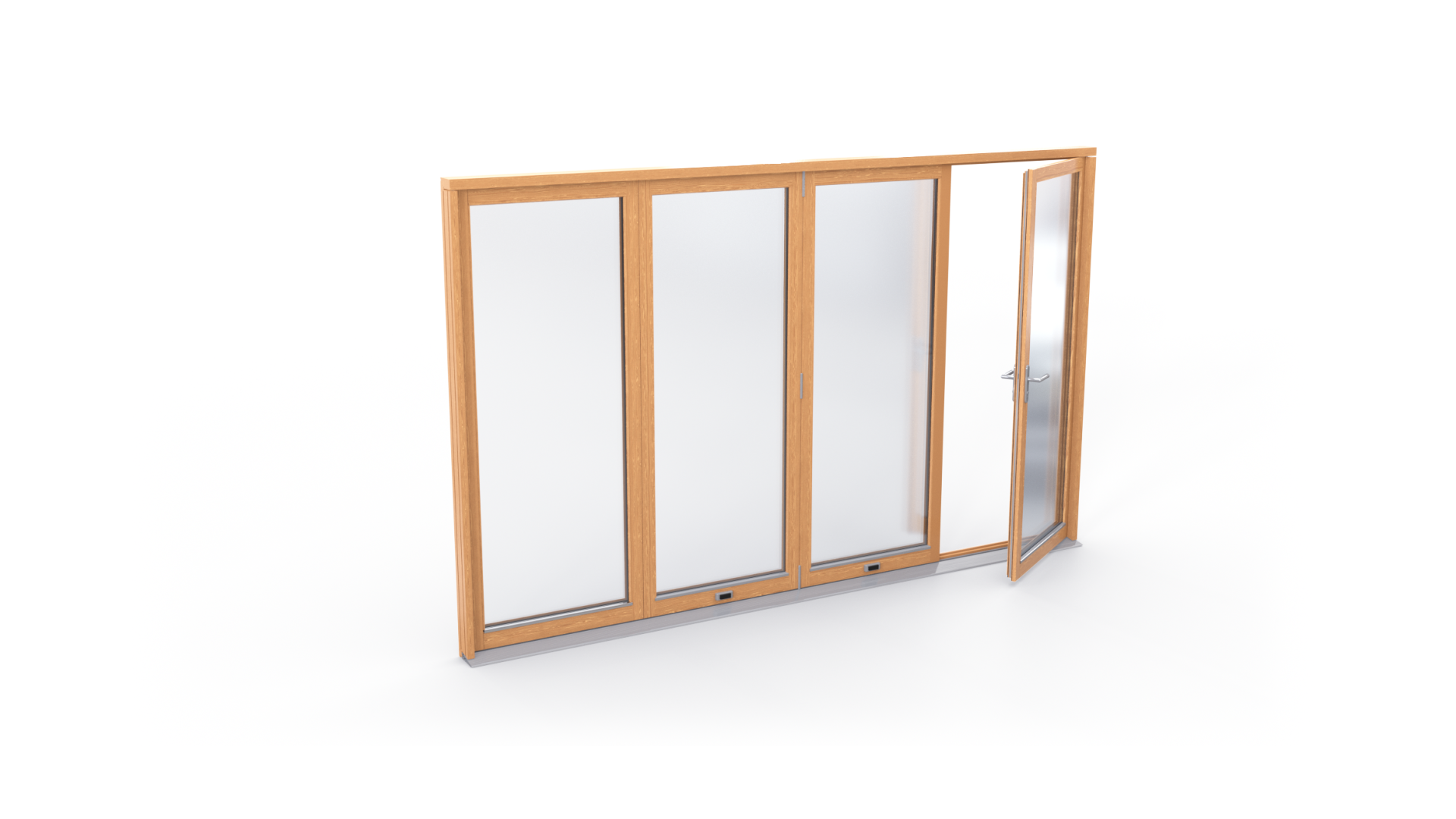 4 panels, 3 left and 1 right (reversible). With traffic door. Max width 4,800 mm.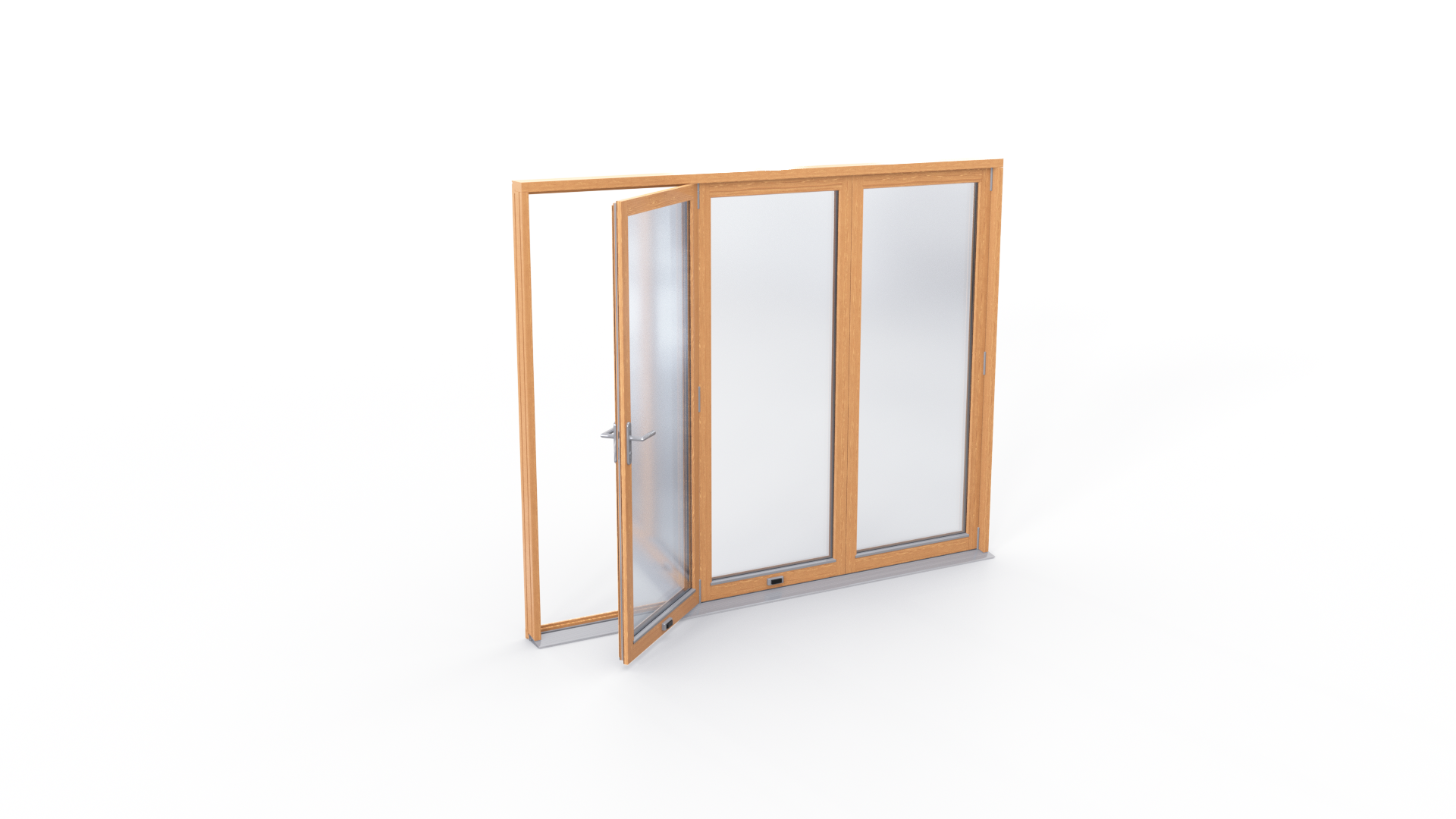 3 panels, 3 right (reversible). With traffic door. Max width 3,600 mm.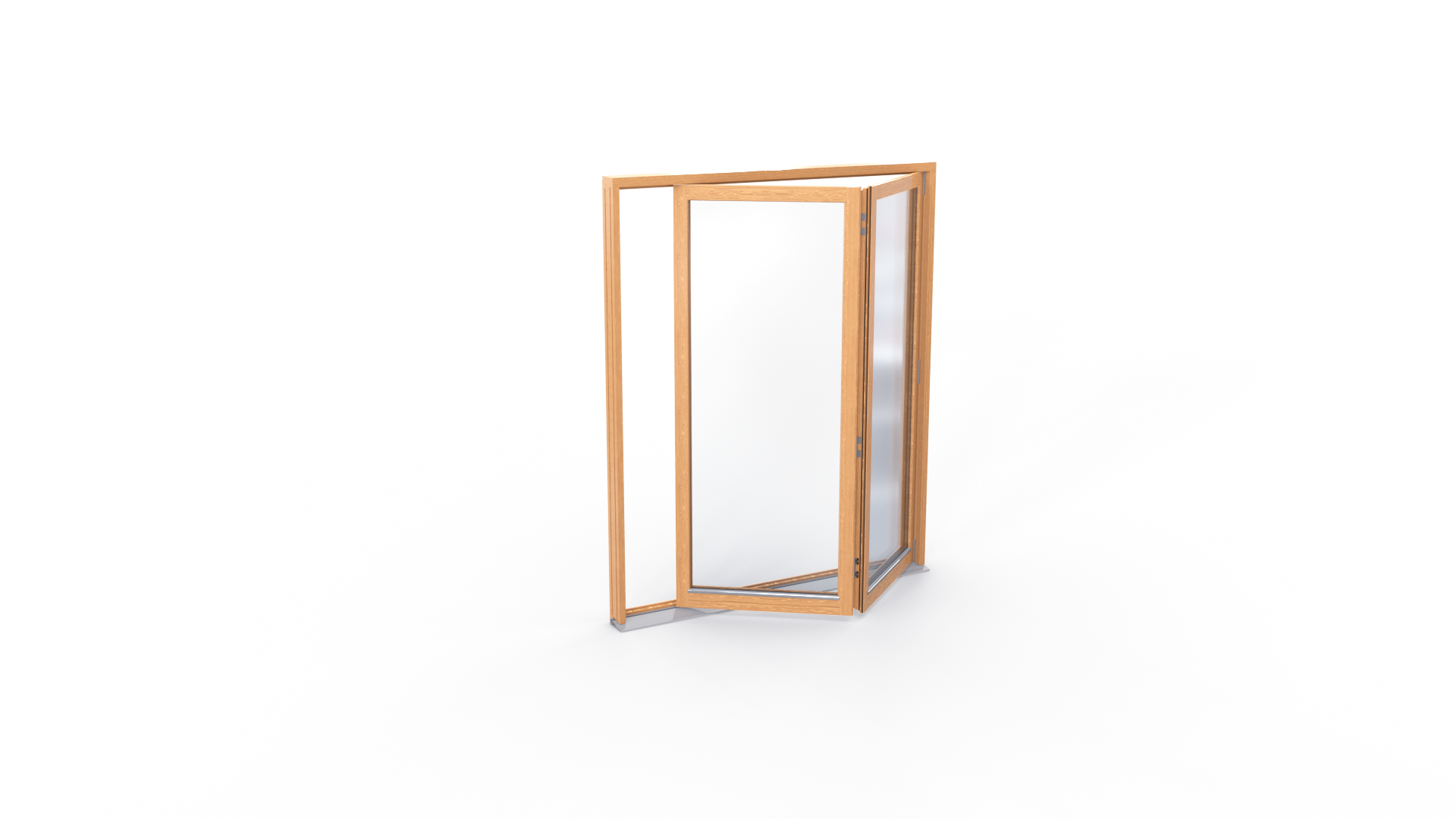 2 panels, 2 left (reversible). Without traffic door. Max width 2,400 mm.
Glazing Options
Glass is a crucial part of the door. Acoustic glass considerably reduces urban noises and solar control glass helps to prevent overheating. You can even add a coloured tint to the glass in blue, green, or brown. 
Low-emission glass (standard)
Safety and security glass
Solar control glass
Acoustic glass
Coloured glass
Handles
The handles are designed to fit with the minimalist style of our bi-fold doors.
Standard fitting: Handle and cylinder on both sides in stainless steel.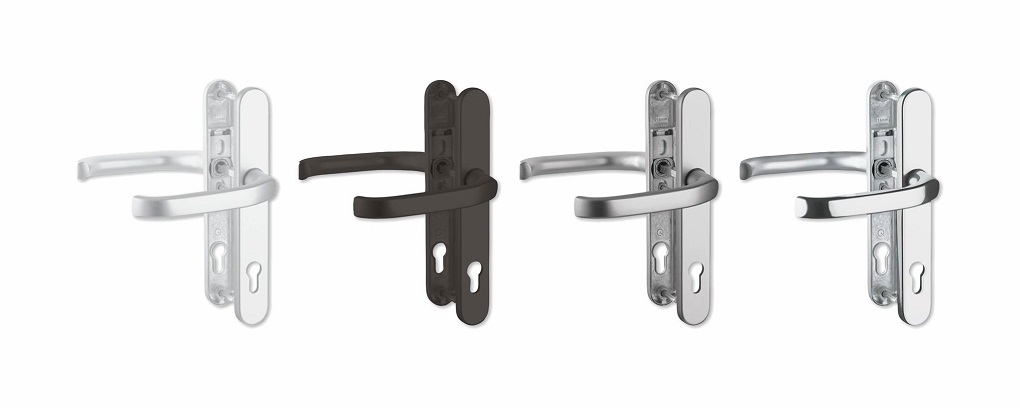 Colours
Every folding patio door is painted in our own factory using environmentally friendly water-based paint or stain. The aluminium cladding is powder coated for a perfect finish.
With single or dual colour options, you can create an individual design that perfectly matches the interior and exterior of the property. Choose from any RAL colour and NCS colour, and a multitude of stains and anodised surface finishes.
RAL/NCS colours
Image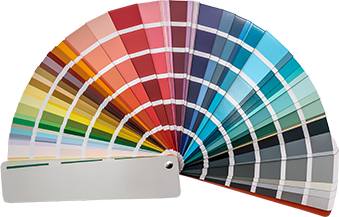 Anodising (alu cladding)
Image

Stains
Image