Strømmen is a Schüco producer of windows, doors, and facades. We manufacture, deliver, and install a wide range of Schüco aluminium products.
OUR PRODUCTS WITH SCHÜCO PROFILES
OUR SERVICES FOR CUSTOMERS AND ARCHITECTS
Strommen UK Ltd is a Schüco Partner
Strømmen is a premium producer of windows, doors, and facades. We manufacture, deliver, and install a wide range of Schüco aluminium products. Schüco has 12,000 partners in more than 80 countries and is undoubtedly the industry leader in terms of energy efficiency, technology, design, and comfort. As a Schüco partner, we have strict requirements for quality and customer satisfaction.
Strømmen has been a Schüco partner for many years already, which means that highly qualified Schüco engineers visit our factory annually and support us with technical advice. This close collaboration enables us to gather a lot of experience and to continuously improve our products.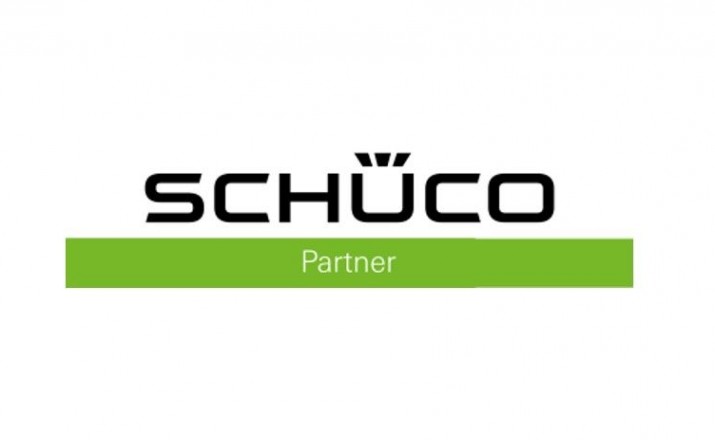 Schüco Windows
Choosing windows is not only about price and energy efficiency. It is about choosing the right material based on the character of the house and how much maintenance work you are willing to put in. The choice of windows affects the next generations.
All our Schüco windows are made to measure and we offer a wide selection of design options, shapes, surface treatments, and glass.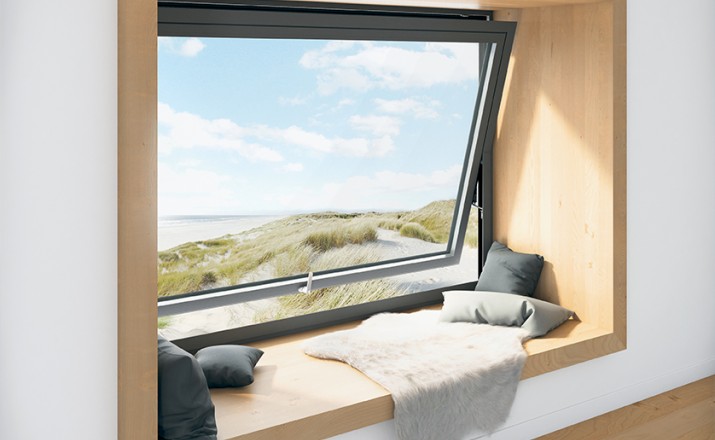 Schüco Bi-Folding Doors
Strømmen specialises in producing and delivering Schüco bi-folding doors. A bi-folding door opens the home to nature and lets you live without boundaries. Our folding doors are perfect for those who dream of a more open living room or an isolated conservatory.
With a simple movement, you open the entire wall. Up to six door leaves can be combined for maximum transparency, and the panels can be moved left, right, inwards, or outwards as required.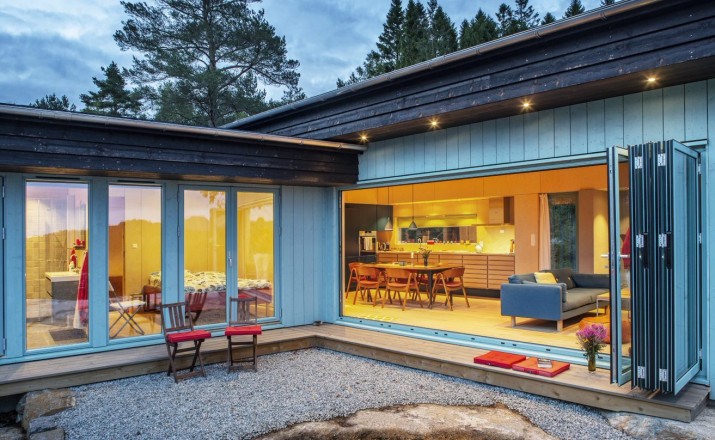 Schüco Sliding Patio Doors
Our aluminium sliding doors are designed and manufactured to individual customer requests. The highly insulated Schüco ASE 80.HI profile combined with 3-layer glass gives the doors a very low heat loss and keeps the indoor climate comfortable throughout the year. 
A sliding patio door creates a fluid transition between outside and inside, lets in lots of daylight, and provides good insulation. The space-saving design enables spacious floor plans that increase the quality of living.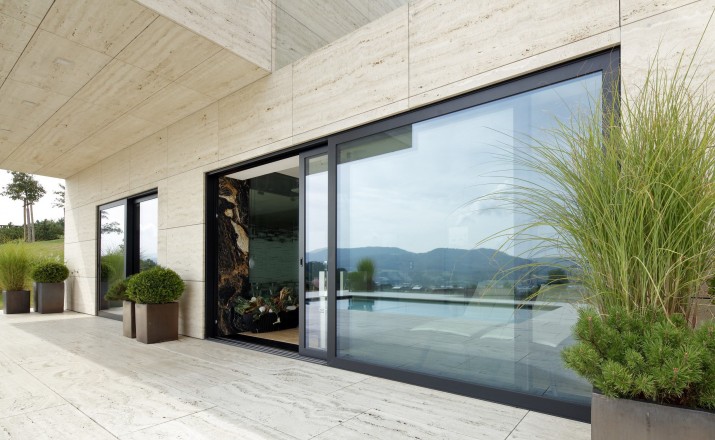 Schüco Entrance Doors
By choosing Strømmen as the supplier of your entrance door, you will not only get a high-quality Schüco product but also the opportunity to choose from various designs and colour options. With Strømmen entrance doors in aluminium, you can create your very own personal door.
The entrance door systems can be produced with single or double leaf, toplight, sidelight, and infill panels. For Schüco aluminium entrance doors we mainly use these two systems: ADS 70.HI and ADS 75.SI. The doors can also be supplied with modular door management systems, e.g. Schüco Door Control System (DCS) and Yale Doorman.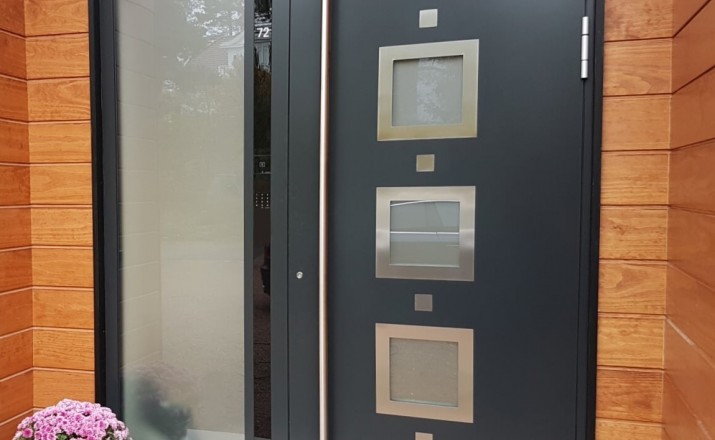 Schüco Facade Systems
Schüco's aluminium curtain wall systems are ideal for giving your house, office, or shop an exclusive look and for increasing the value of your property. Not only do these systems provide maximum energy efficiency, but they also integrate a slimline appearance, functional elements, and optimal performance. Whether it is for private or commercial buildings, our structural engineers will help you to find the most optimal solution for your project.
We also manufacture curtain walls with Structural Glazing (SG). These curtain walls make it possible to create an impressive all-glass curtain wall as the aluminium profiles only are visible from the inside.